Step by Step instructions
Getting Started

The relevant operations described in this document must be conducted in conjunction with the installation of the software. To download the SOL Software, click here. Assemble the scanner as shown and connect it to your computer before launching the software.

The software will perform a connection check and verify your system is ready to scan during the software start-up process. Once that is complete, you are ready to perform a scan.
Step-1 - Register the Product
Provide your email to register your SOL Scanner, Receive new software releases and more. As mentioned, your email will not be sent to any third-parties or spammed.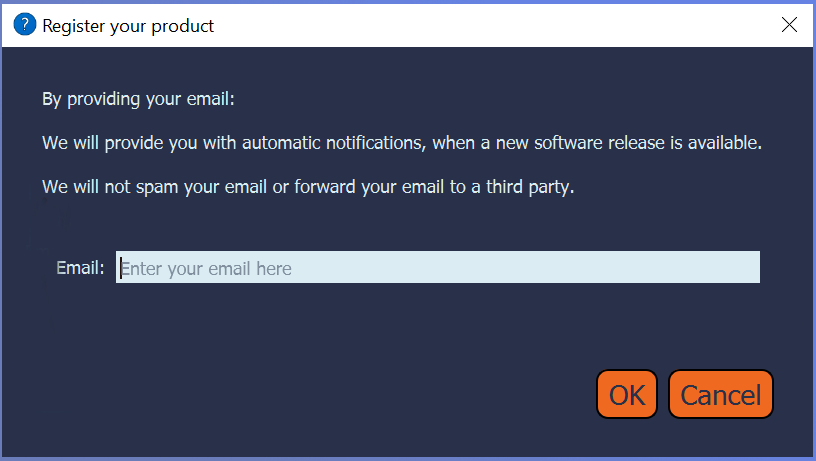 Step 2 - Calibration
Click on the Scan button to start the process.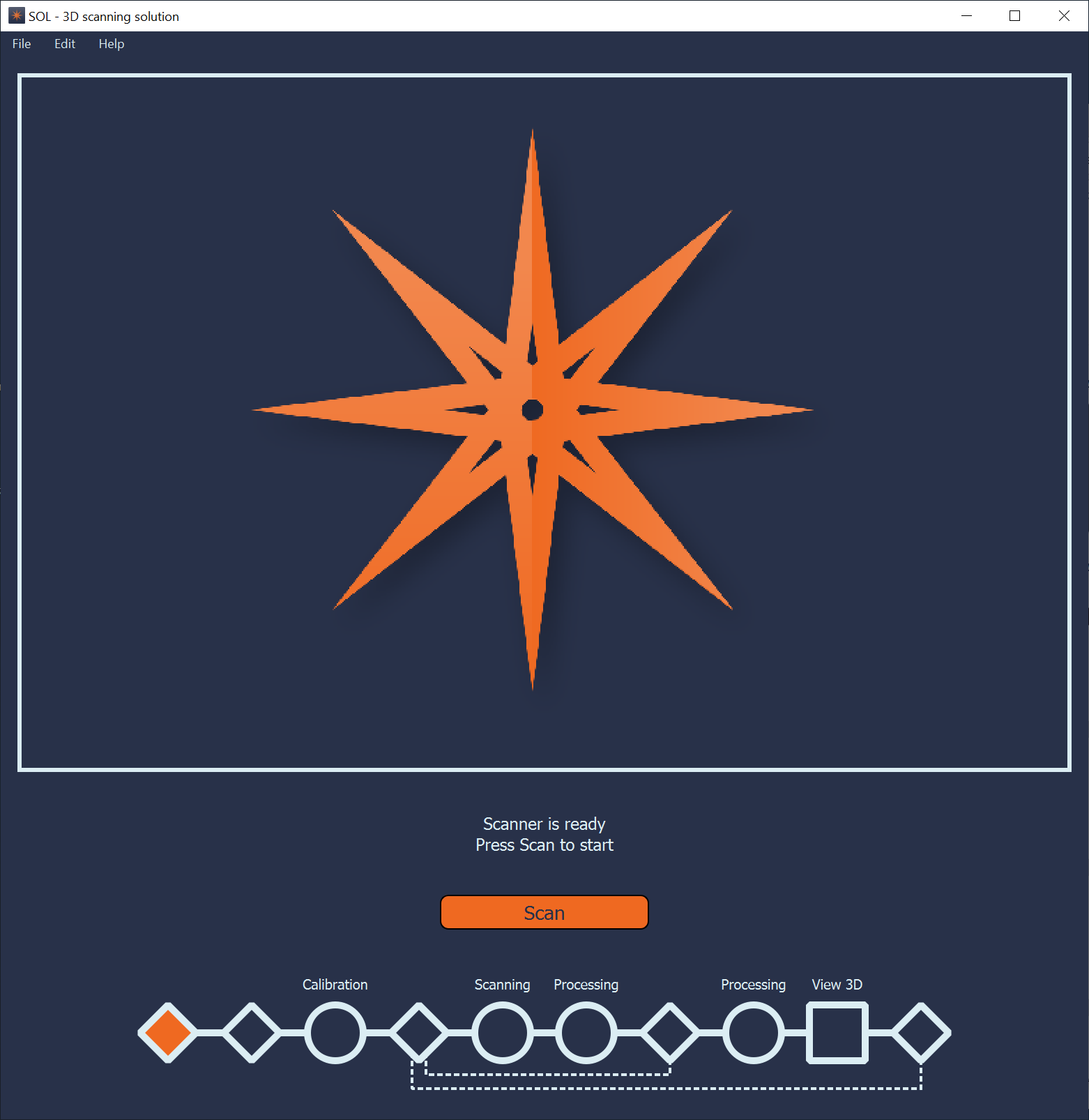 You will be instructed to remove everything from the turn-table so that the scanner can calibrate itself. Calibration will ensure the camera, turn-table, and laser are aligned correctly and prepared for the scanning process. Once you ensure the turntable is clear, click on the OK button.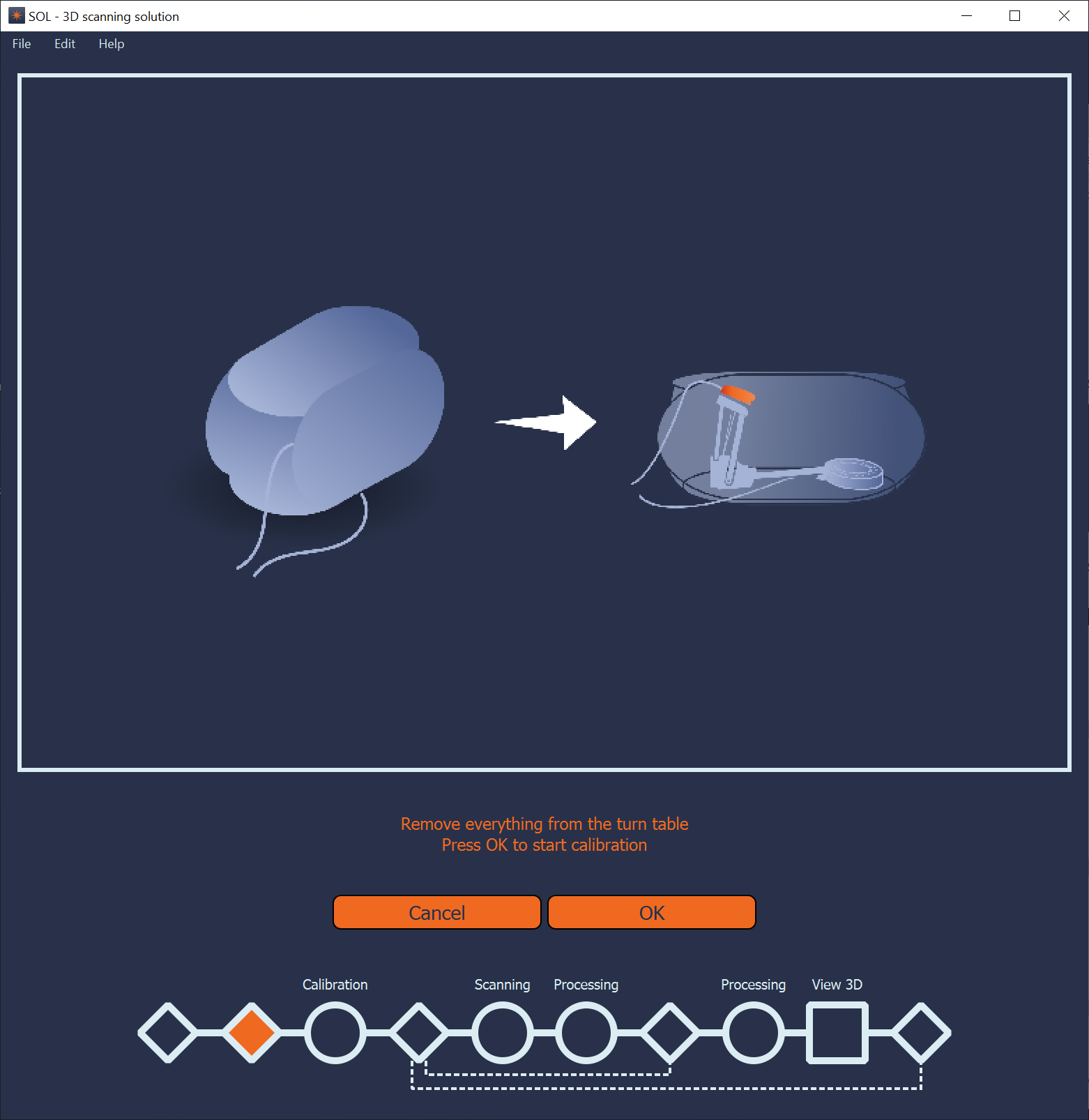 Step 3– Place Object for Scanning
Once calibration has been completed. Place the object you wish to scan and ensure the tent is in place and then click on the OK button.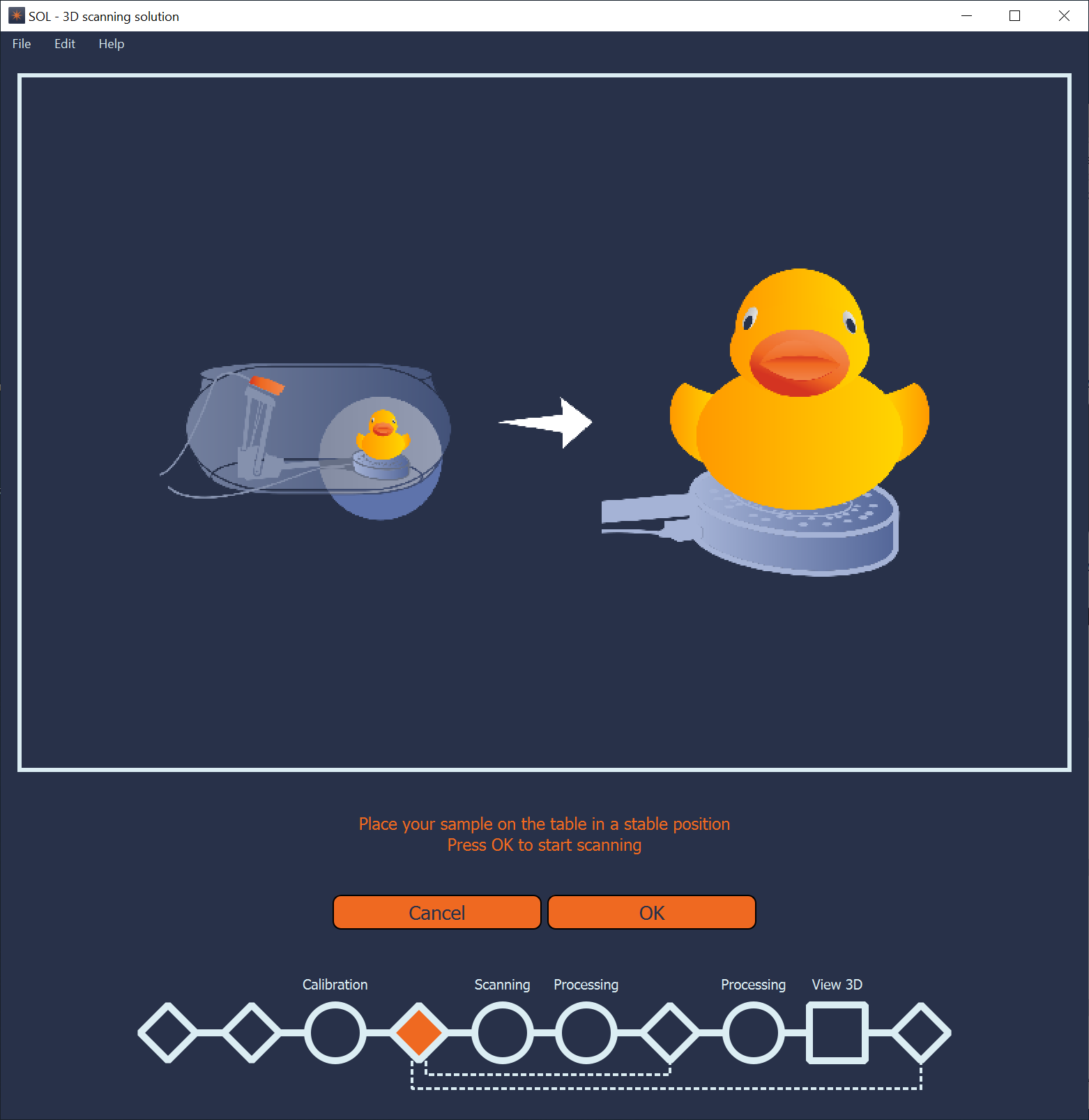 Step 4– Change the orientation of the object for additional passes
Once the 1st scan will be completed. You will be prompted to change the orientation (it is recommended for at least 2 scanning passes for best results). Place the object in a new orientation, Replace the tent and then click on the Yes button (as instructed).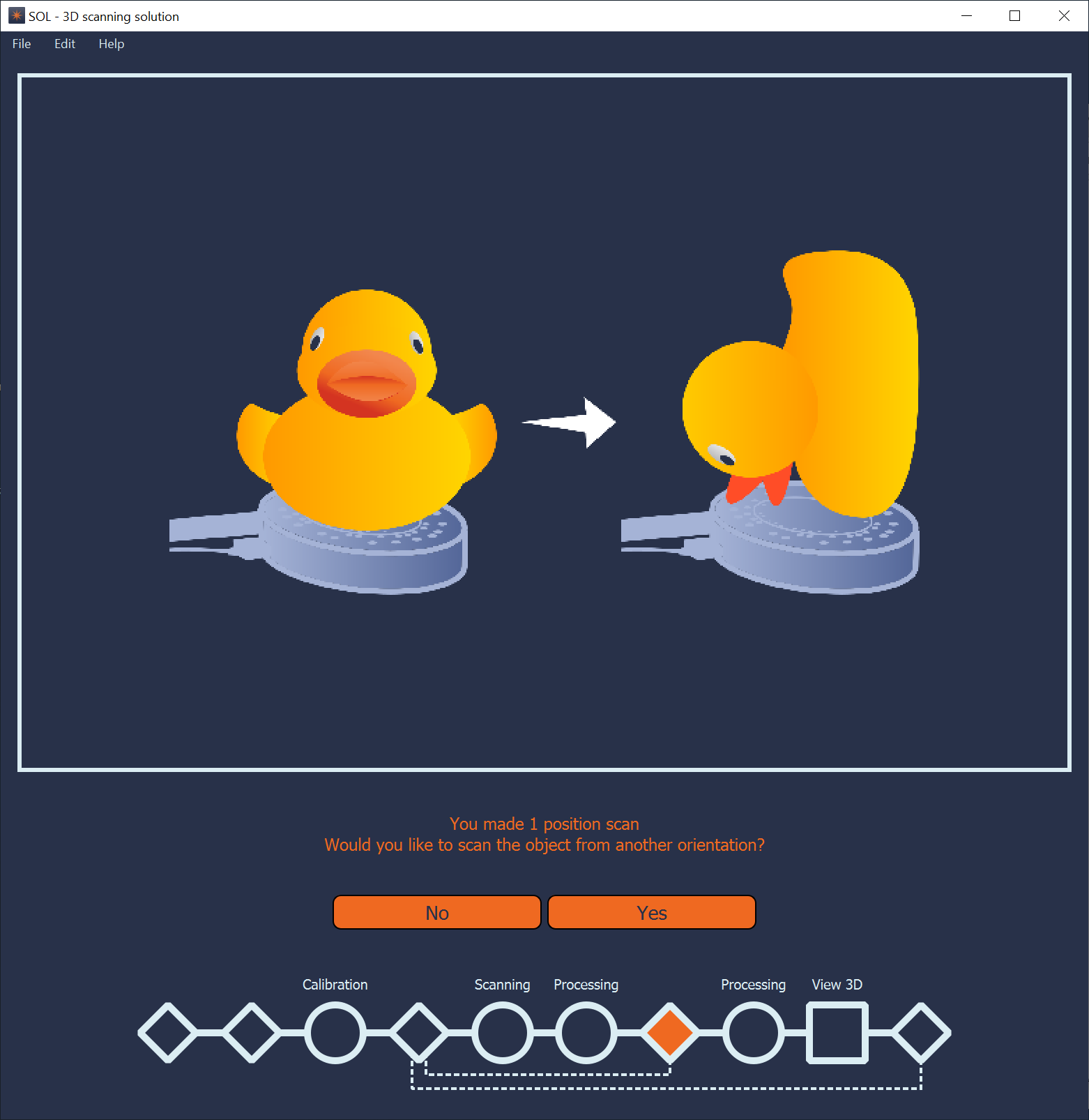 Depending on the complexity of the object you are scanning, two or three passes should be sufficient for a good quality scan.
Once all scans have been completed the software will mesh all the images into 1 three- dimensional file.
Note: The term mesh is a triangulated surface recorded in a three-dimensional co-ordinate system.
Step 5– Combining Files
Once the merging/mesh of the files is complete. You may view the scan, rotate it, modify, share and save locally to open the file in other 3D editing or printing software. Location of the files can be found here: C:\Users\"username"\AppData\Local\GlobalScanning\SOL\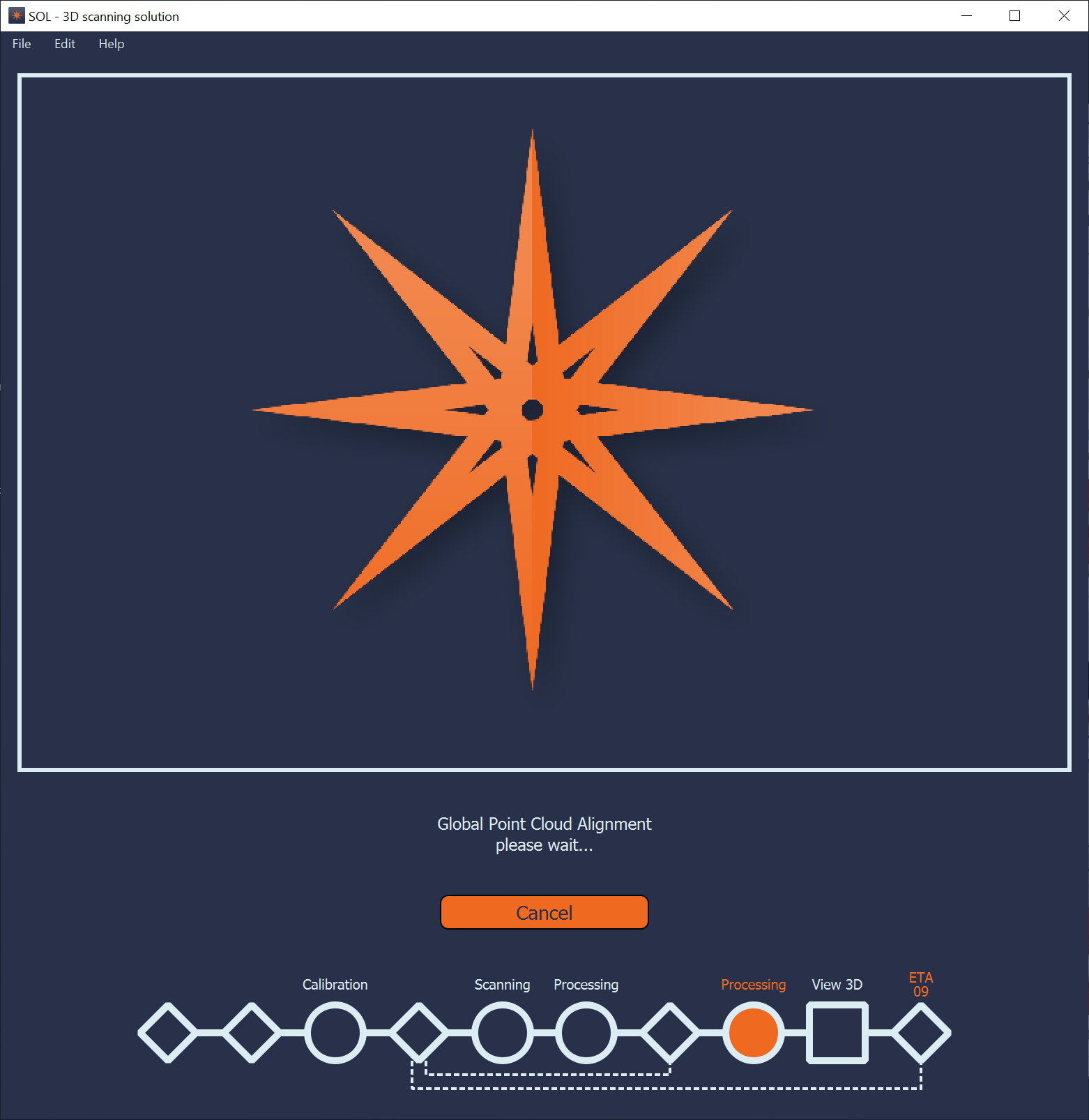 Step 6 – SOL Viewer
Once the object is scanned and the model is created, the SOL Viewer will automatically launch, which allows you to use advanced options, share, save, etc..