For additional information on sprays - visit our KB article here.
We had a SOL customer that had a decorative shoe, that they wanted to convert into a glass.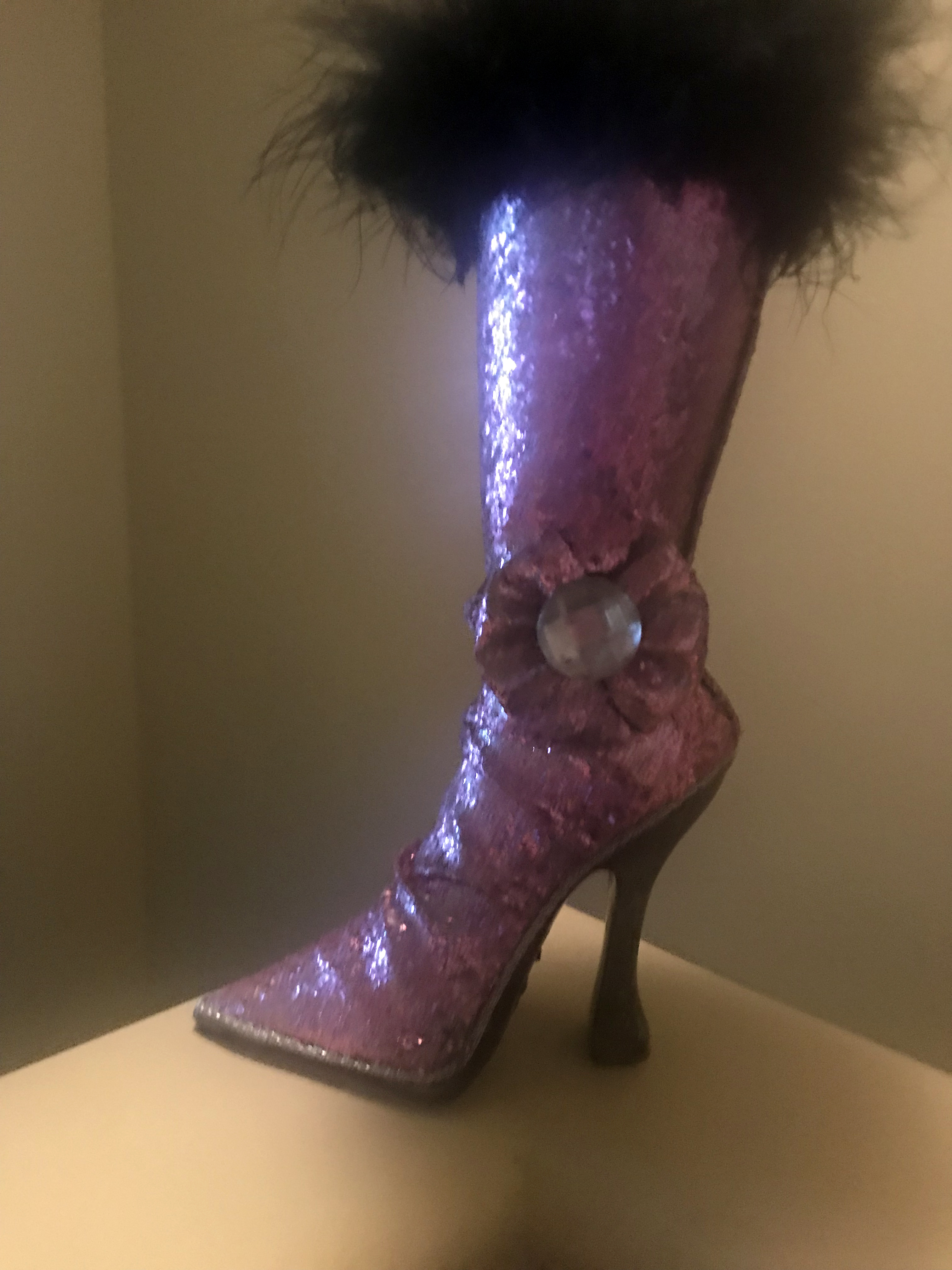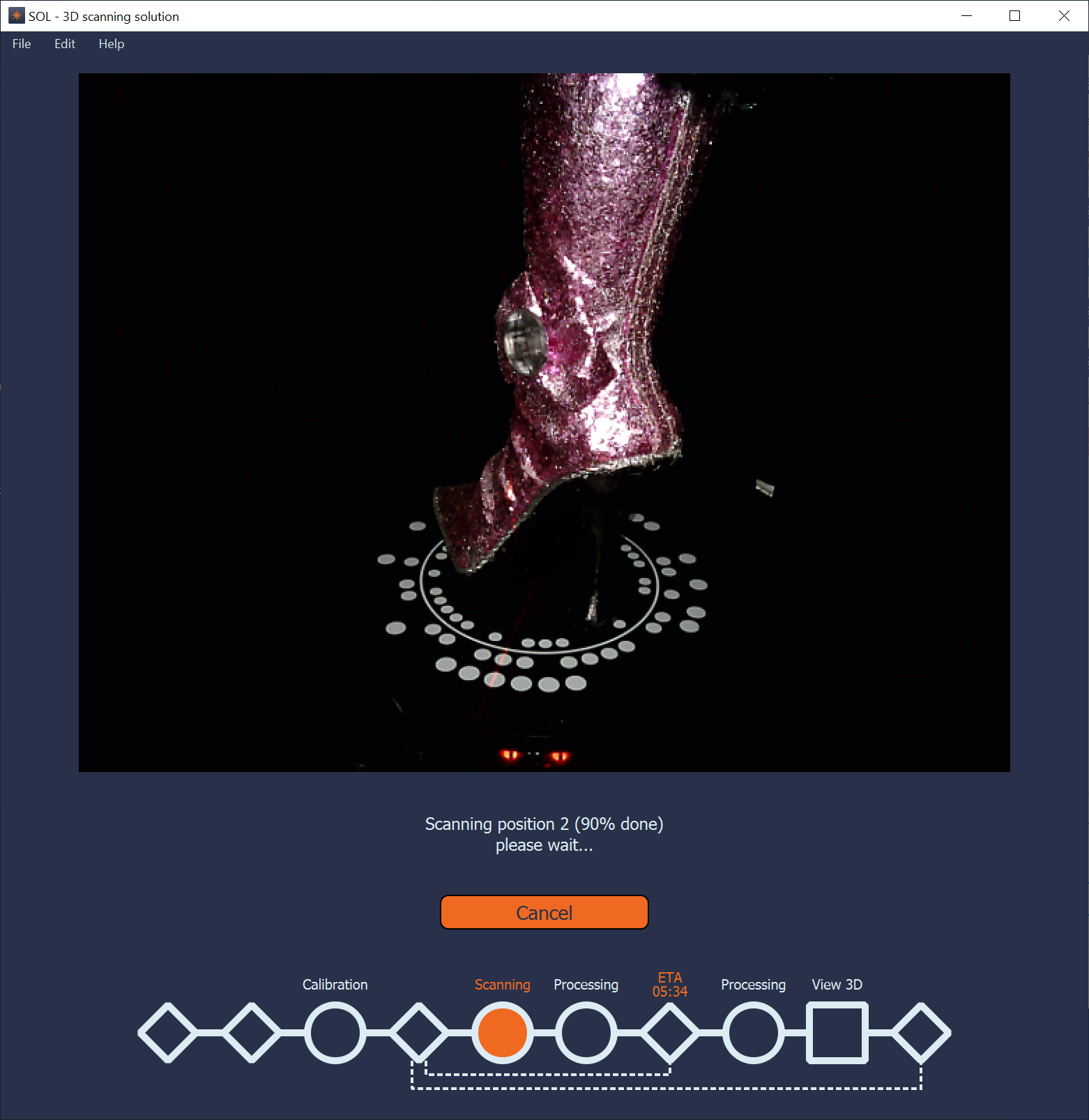 The glitter and the jewel were well captured, but the black and shiny high heel was not.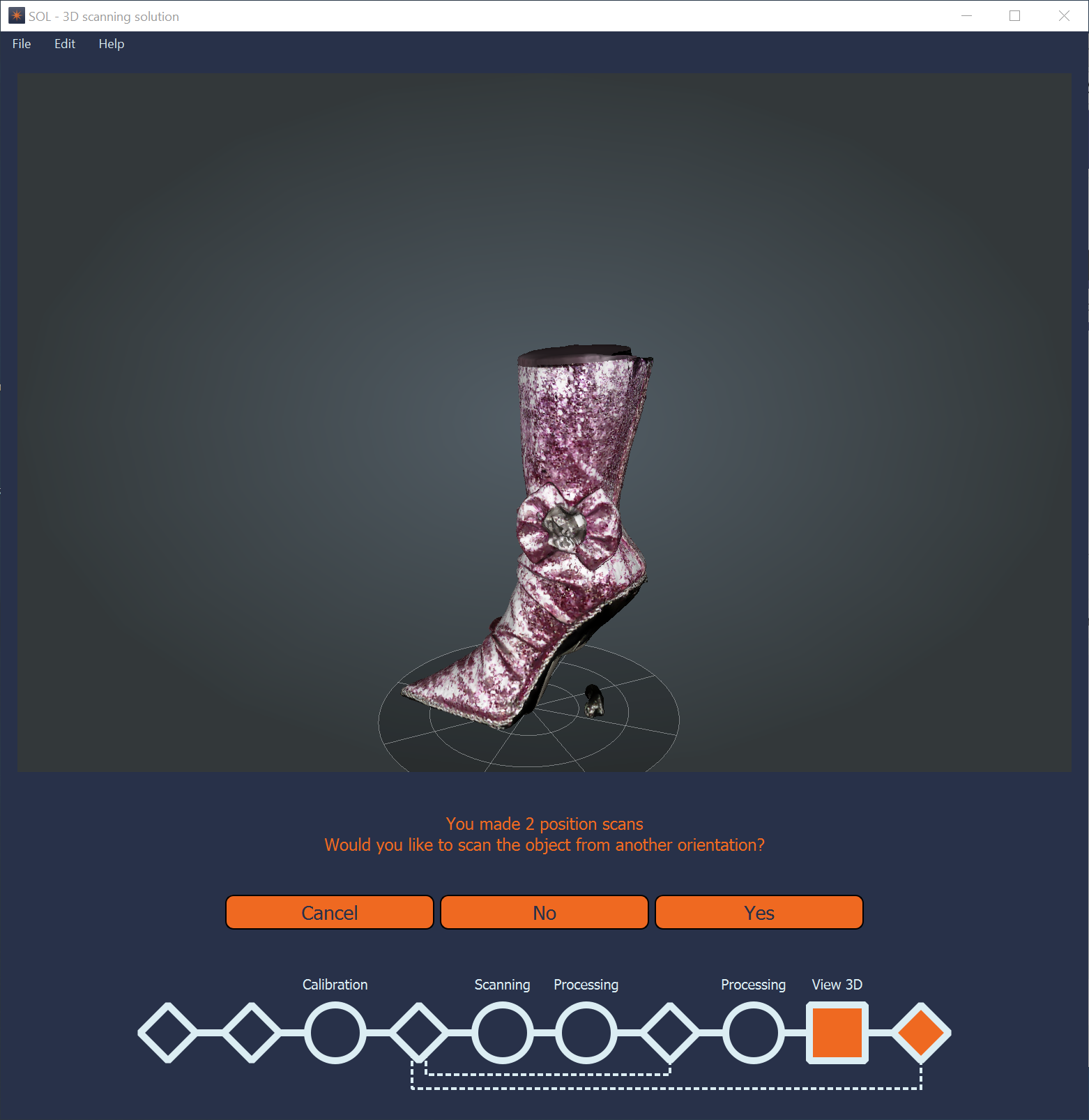 The SOL customer sprayed the heel using dry shampoo and scanned it again.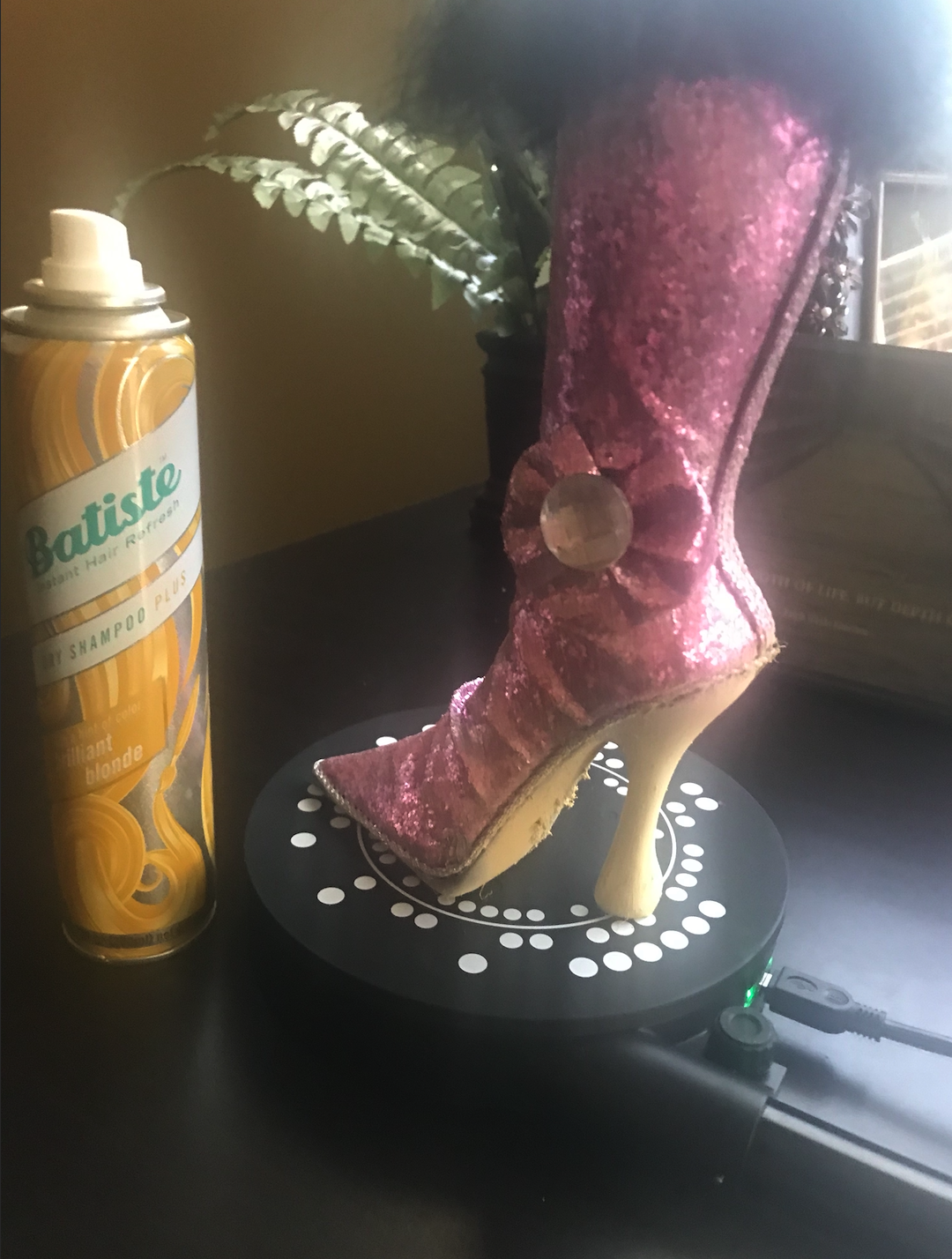 And with just one pass with the SOL 3D scanner set in far position this is how the high heel turned out.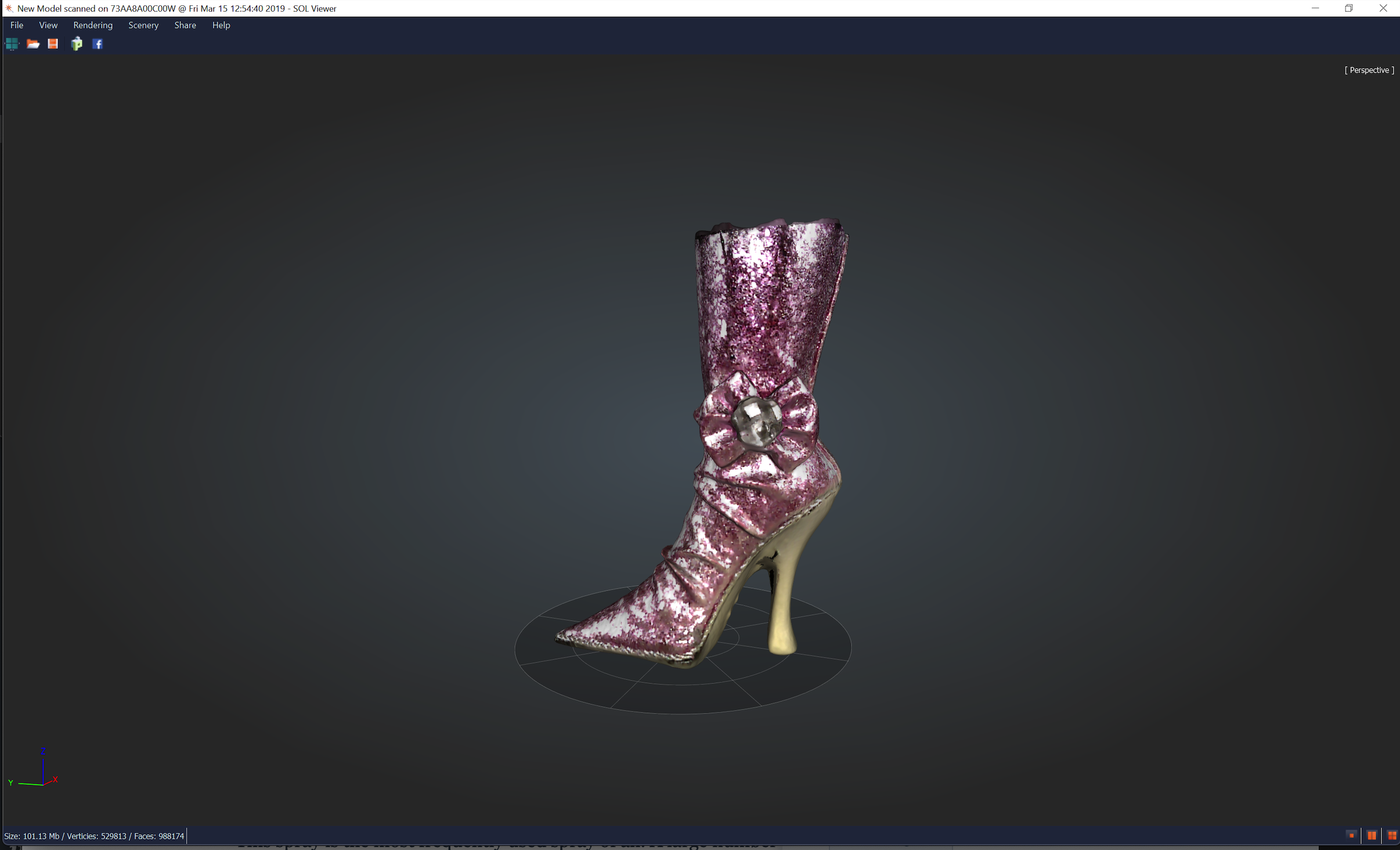 The customer uploaded the shoe for sharing.
Here it is with texture.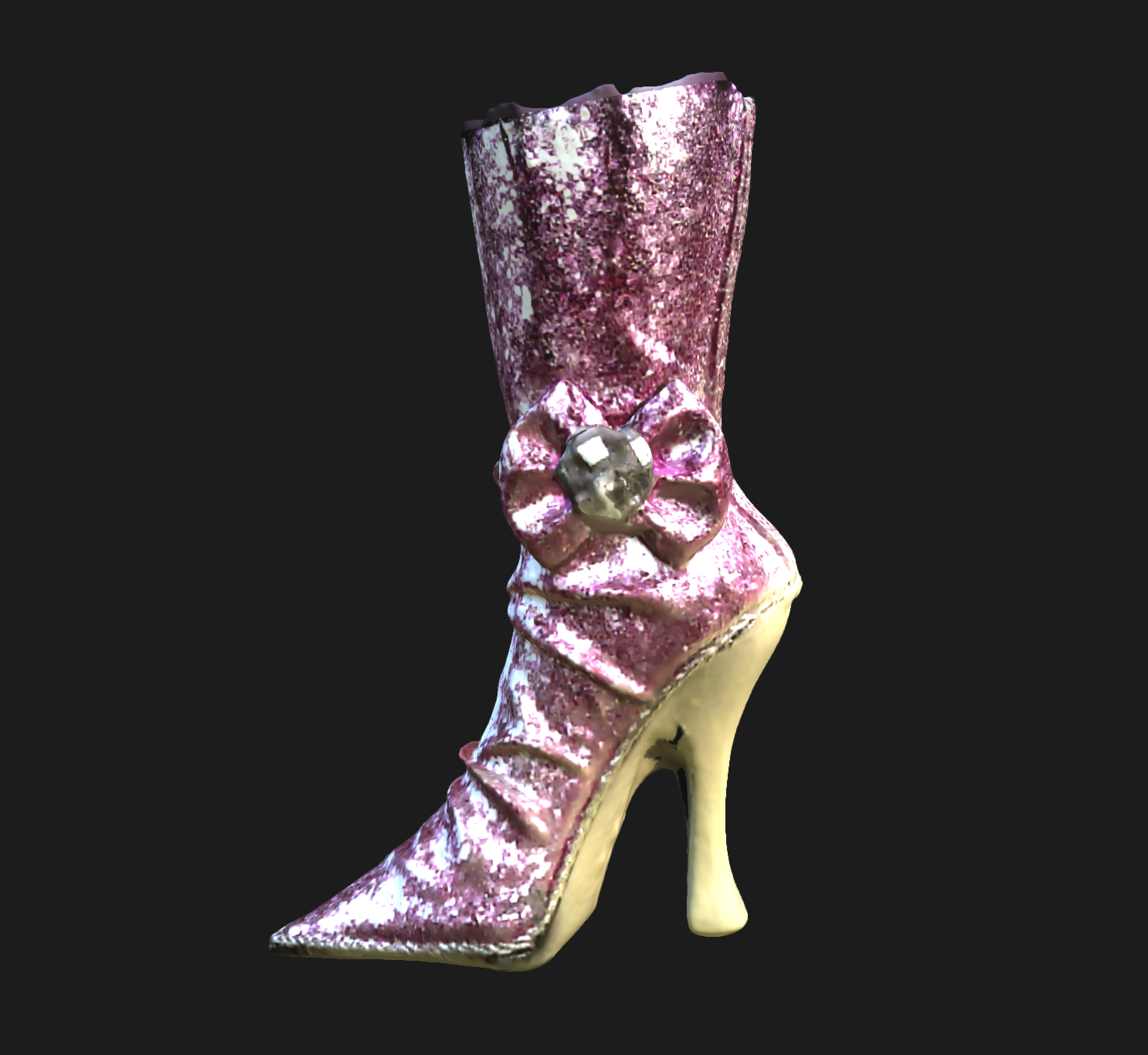 And here it is without.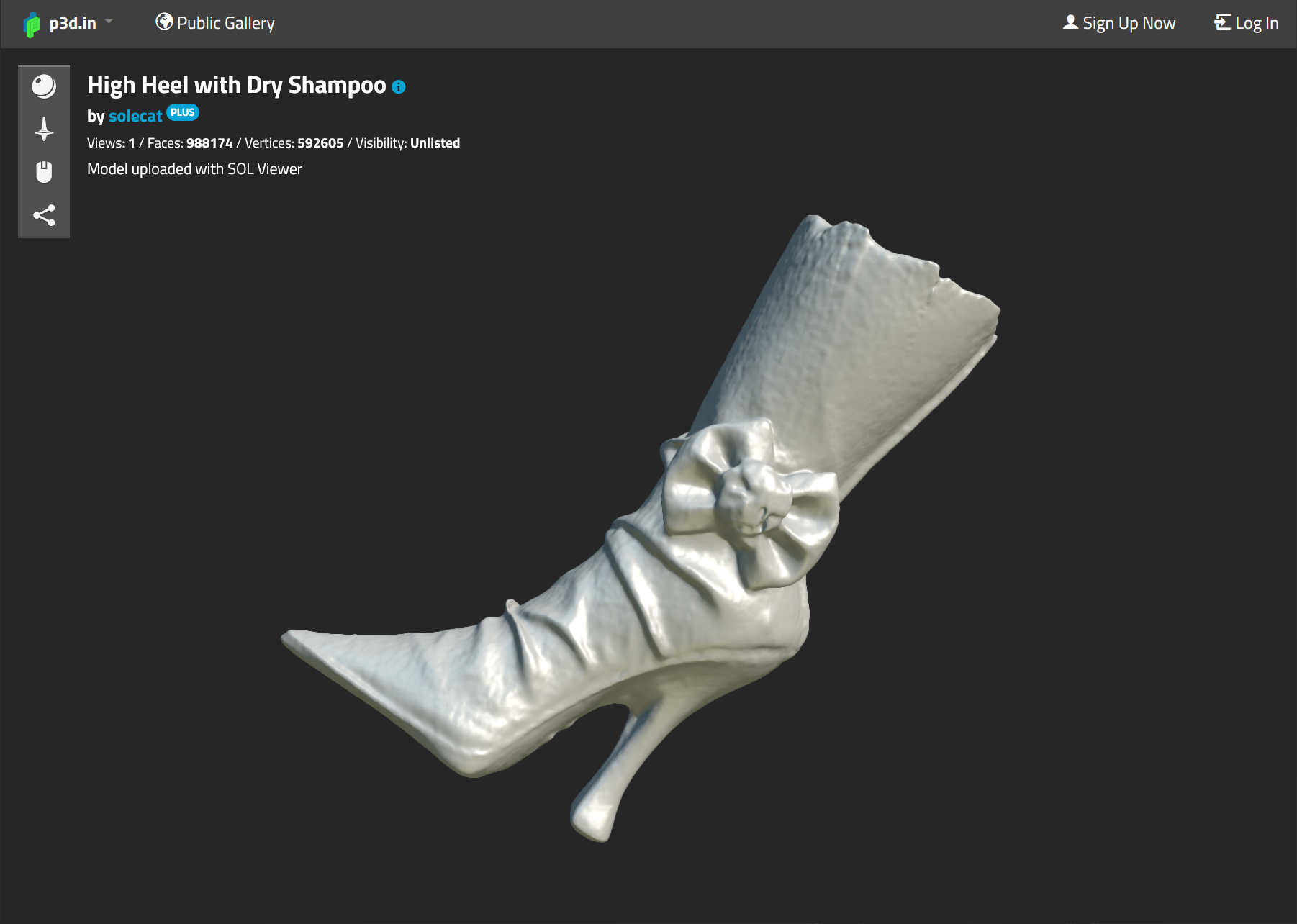 If you have an example or a trick to share with us, contact us.
Warning: Scan Dimension offers no warranty as to the safety of your object if you use any of the materials listed here or that you find elsewhere to improve scanning of an object. Before applying any of the sprays listed, always observe the safety precautions and review each product's label prior to usage. Scan Dimension neither directly supports nor otherwise has an affiliation with any of the products listed below.