Merging 3D Scans, Appending 3D Scans
SOL 3D scanning software allows you to append, or merge, multiple models into a single model file when you use the SOL software.
Before appending into the model, please ensure that the original scan was after the August 2019 release of SOL when this particular feature was released into production. Also, to append to the scan, you must be sure that each file has the same Units and Global Axes defined.
Once this has been verified, open a model by selecting, SOL > Collection.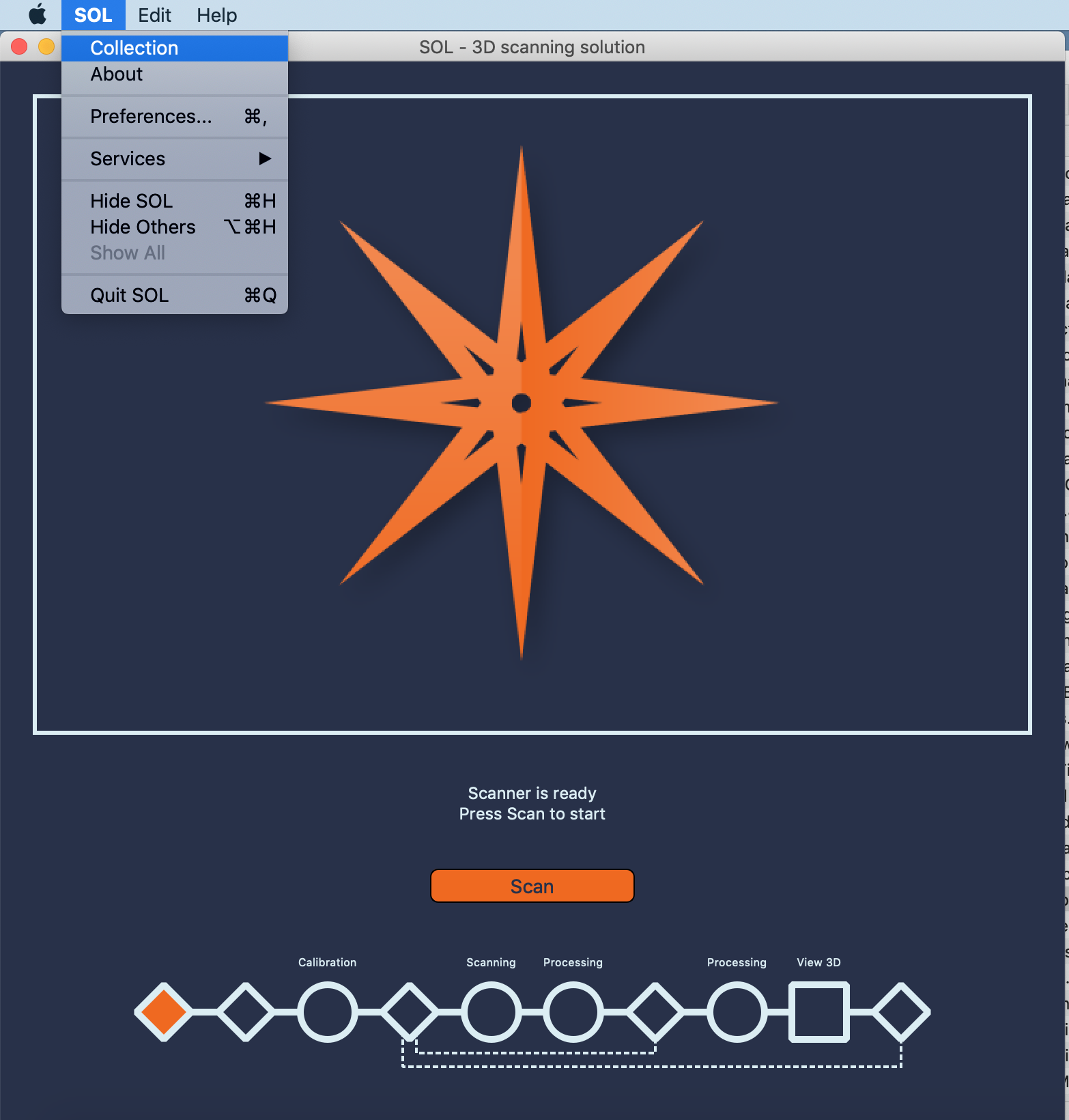 Then choose the model you wish to add additional 3D scan passes.
Once the model/object has been opened, select, OK when ready click on the Scan button.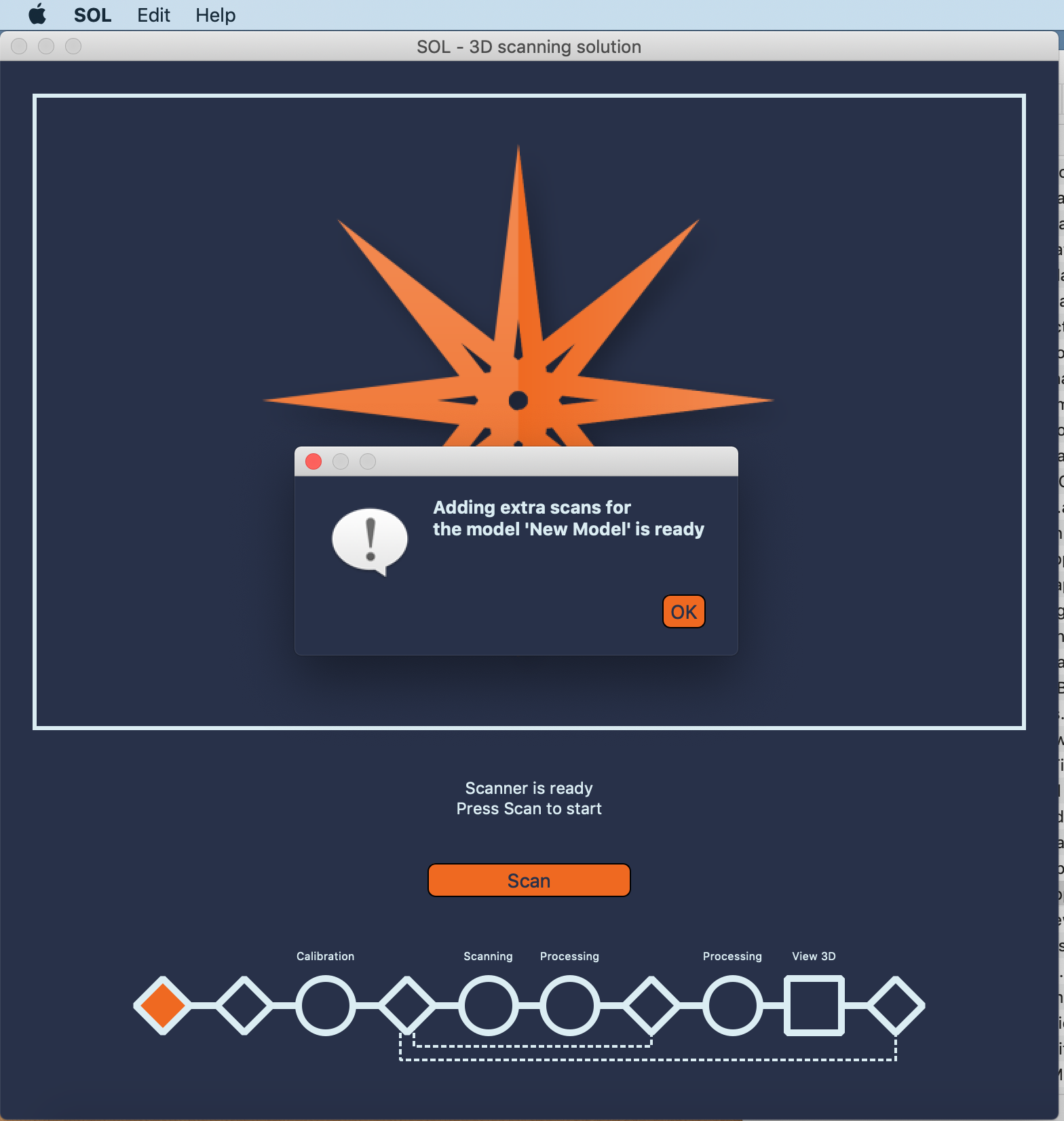 The new scanning pass will be automatically added to the original 3D model.
Still, need help?
Most of the questions can be found in our Knowledge Base: Look up questions
Did you buy SOL and looking on getting started? Quick Start Guide