I RECEIVED A MESSAGE: THERE IS A MISMATCH BETWEEN ATTACHED DEVICE SERIAL NUMBER AND XML SERIAL NUMBER. STOPPING. 0xF000:01
Reboot your computer and verify you are on the latest version of the software.
The Serial Number is now used and registered to the device.
To view the registration, go to the File Menu, Settings. If you need to redo the registration, click on the provided checkbox, "REDO REGISTRATION NOW".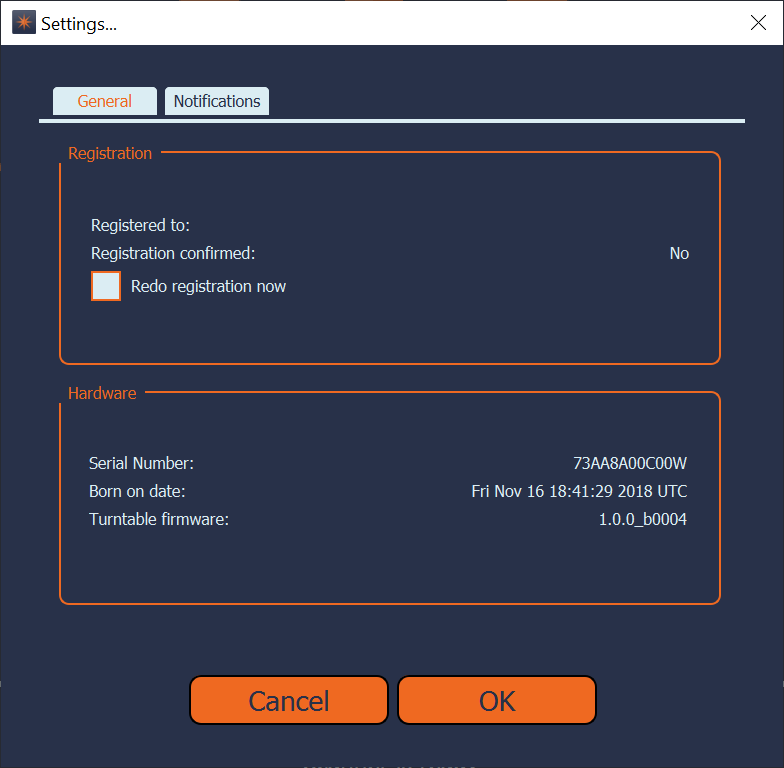 If the error persists, please contact us for further instruction.