I RECEIVED THE MESSAGE: SERIAL NUMBER %1 HAS BEEN REGISTERED SUCCESSFULLY. BE CAREFUL NOT TO USE THIS SERIAL NUMBER AGAIN FOR OTHER DEVICES. 0x1100:42
The Serial Number is now used and registered to the device.
To view the registration, go to the File Menu, Settings. If you need to redo the registration, click on the provided checkbox, "REDO REGISTRATION NOW".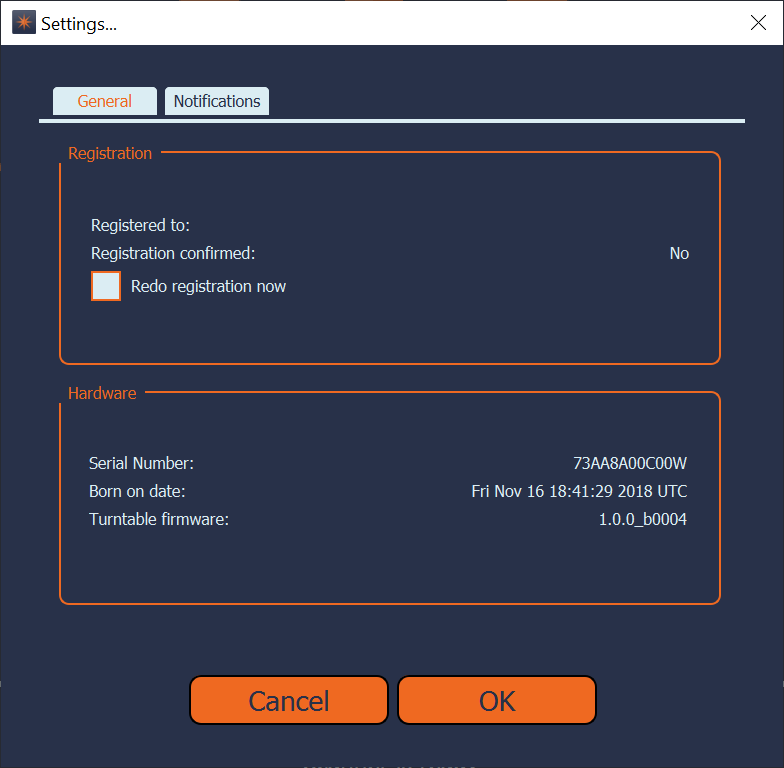 If you continue to experience problems please contact us.