I RECEIVED THE MESSAGE: WARNING: THE HARD DRIVE DOES NOT HAVE THE RECOMMENDED FREE SPACE. 0xD000:06
Verify that this computer meets the recommended requirements, found on this page.
If the computer has the recommended requirements, reboot your computer.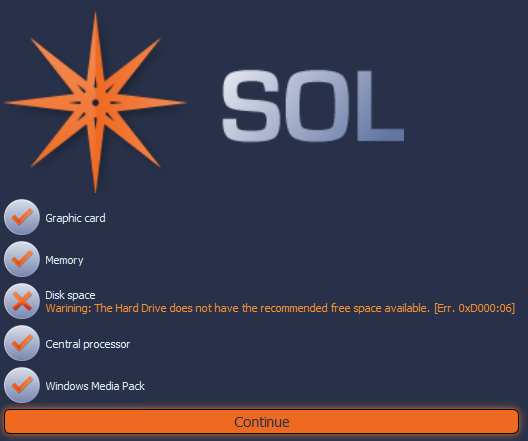 Verify the location on where the software is installed isn't partitioned with less than required hard drive space or the drive is removable.
If the error persists, contact us for further instruction.