WHAT SIZE IS THE SCANNER AND IS IT PORTABLE?
The scanner is easy to pack down and transport either in it's original packaging or you can buy a briefcase separately. The SOL scanner can be re-assembled within minutes.
The size of the scanner is
The size of the packaging / packed down scanner is: 18 x 14 x 8 inches (457 x 356 x 203 cm)
The size of the assembled scanner is: 20 x 6.5 x 11 inches (504 x 166 x 281 mm)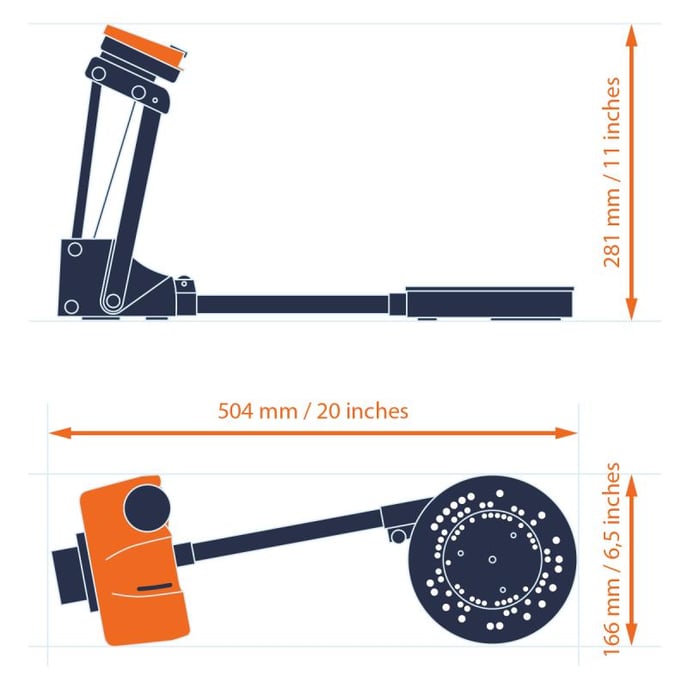 If you want to see more about the transporting briefcase - sold in the US store click here.