WINDOWS OPERATION SYSTEM
If you get error "webcam not found", check into the privacy for the camera using SOL.
Go to Start > Settings > Privacy > Camera.
Choose your preferred setting for Allow apps to access your camera.
Under Choose which apps can access your camera, turn the individual settings for apps On or Off.
If your integrated webcam is not working due to Windows 10 update, the problem is likely to be caused by faulty drivers or driver conflicts. To fix the problem, you can follow the instructions below.
First, go to Device Manager and see if there is a yellow mark next to the webcam device. The device may list under the entry Imaging devices or Other devices. Under Other devices, the device name could probably be Unknown Device.
If you see a yellow sign there, you can reinstall the driver or update the driver to fix the problem. If not, you can just disable and enable the device.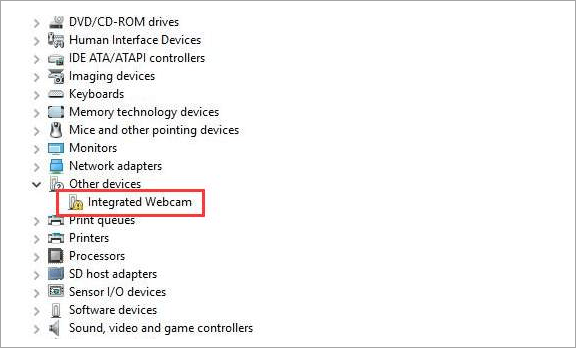 Reinstall the Driver
Follow these steps to reinstall the driver:
1. Right-click on the device and select Uninstall on the pop-up context menu. Following screenshot is for your reference.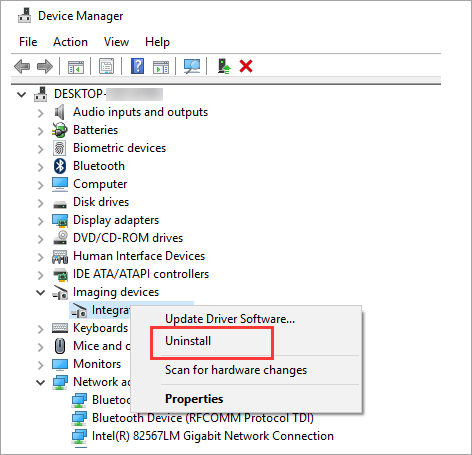 2. Confirm Device Uninstall window will pop up. Click OK button to apply the uninstall.
3. Reboot your computer. After rebooting, Windows will reinstall the driver automatically.
4. Check to see if the webcam works.
MAC OPERATING SYSTEM
To Turn on Camera on a Mac:
Open Finder, click on the Applications folder and select SOL.